Details

Thursday, September 24, 2015
By Tiger Bands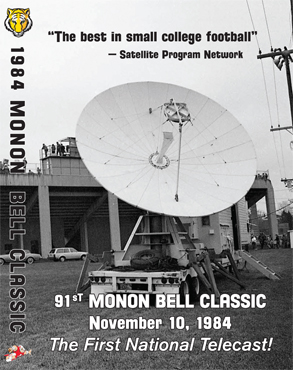 A DVD of the 1984 Monon Bell Classic — the first game in the historic rivalry between DePauw University and Wabash College to be televised nationally — has been created by the two schools. The professionally replicated disc includes the November 10, 1984, contest as seen on SPN (Satellite Program Network) as well as an array of bonus features.
The tape copy that remained from 1984 was on VHS, and Ken Owen '82, executive director of media relations for DePauw, painstakingly restored and color-corrected the video. The DVD's features include the half time performance of the DePauw Marching Band conducted by Prof. Dan Hanna. That ensemble's legacy inspired student leaders of the Tiger Pep Band for nearly two decades.