Details

Wednesday, October 18, 2017
By Ken Owen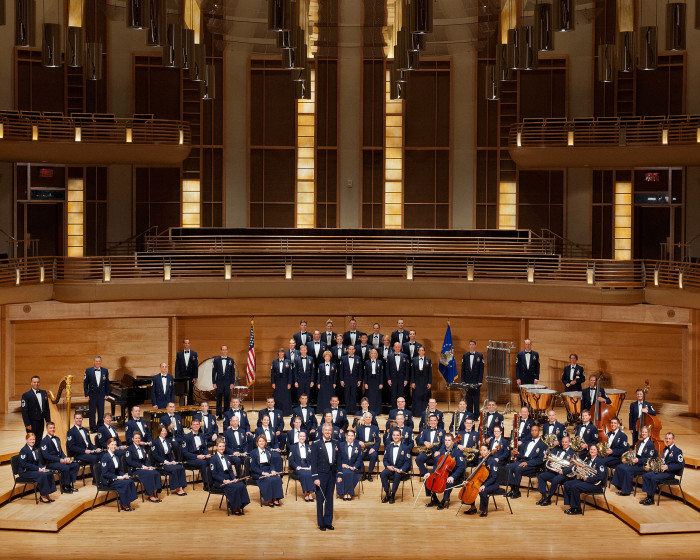 This year marks the 70th anniversary of the United States Air Force, as well as the 75th anniversary of The United States Air Force Band. Next week, the United States Air Force Concert Band and Singing Sergeants, led by Commander and Conductor, Colonel Larry H. Lang, are heading to America's heartland. The October tour is making stops in Missouri, Kansas, Illinois and Indiana -- including a Monday, October 23 performance at the DePauw University.
Admission to the 7:30 p.m. concert by the Air Force's premiere ensemble -- which will take place in the Green Center's Kresge Auditorium -- is free. Tickets, which are required, can be obtained online through the DePauw School of Music website.