Details

Monday, September 29, 2014
By Ken Owen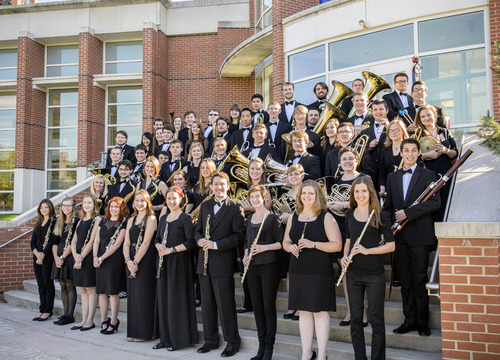 "October is my favorite month," writes composer Eric Whitacre. "Something about the crisp autumn air and the subtle change in light always makes me a little sentimental." This Sunday, October 5, dancers from Company Unspoken join the DePauw University Band in a performance of October, composed by Whitacre, conducted by Craig Paré and with choreography by André Williams '15. The collaborative performance will take place over Old Gold Weekend at 3 p.m. in Kresge Auditorium, located within DePauw's Green Center for the Performing Arts.
Williams was just founding his new dance company at DePauw when he received the invitation to choreograph October. Nonetheless, he says when Dr. Paré proposed the idea of a joint performance it was truly an offer he could not refuse.
"I'm thankful for the opportunity to work with such an amazing professor and influence on my life. When coming up with the choreography, I focused primarily on capturing Whitacre's description of the piece and, after listening a great deal, took myself back to what I remember most about fall during my own childhood," the senior observes.