Details

Friday, September 5, 2014
By Tiger Bands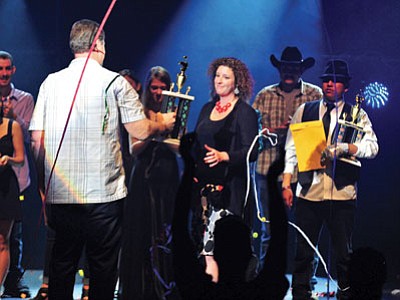 "Erin Johnson sang her way to the top Thursday night and became the Prescott 2014 Idol in the grand finale of summer-long competition at the Yavapai College Performing Arts Center," writes Karen Despain in today's The Daily Courier.
The 2003 DePauw University School of Music graduate teaches choir and guitar at Mile High Middle School and Granite Mountain Middle School in Arizona.
"In general, I am a musician," Johnson said in The Courier. "I love all music, and I try to to teach my kids to experience as much music as they can — all realms. That's what it's all about."