Details

Saturday, July 2, 2016
By Daniel M. Reck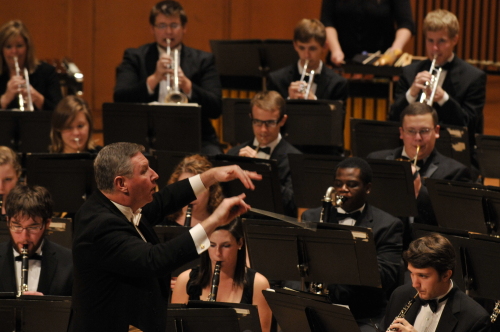 The music of the DePauw University Band has been featured on Wind & Rhythm, a weekly radio program carried on select public radio stations. This week's episode, "A Birthday for Our Country," can also be heard as episode 389 at windandrhythm.com and via the player at the end of this story.
"We're in good company" for this patriotic episode, says Craig Paré, conductor of the DePauw University Band and Wind Ensemble, "with other performances by the United States Marine Band 'The President's Own,' the United States Air Force Band, and the United States Army Field Band." The episode features the DePauw University Band's 2002 Wind Journey recording of "The Star Spangled Banner (A Love Song to our Country)," arranged by Jack Stamp.